Sands Films Cinema: Miracolo A Milano – 9 Feb 2021
Sands Films Cinema Club: online presentation of Vittorio De Sica's 1950 magical film with a script by Cesare Zavattini.
"Totò the kind-hearted and perpetually cheerful lives with a lot of other homeless on the outskirts of Milan. A foundling discovered by a kindly eccentric (Emma Gramatica, marvelous) in a cabbage patch, upon her death he was consigned to a state orphanage from which, having reached his majority, he has just been released into the (literally) cold world. Totò becomes leader amongst the poor, a community activist opposing the capitalists who wish to appropriate the patch of land inhabited by the homeless now that oil gushes from it.
A fairy tale for grownups and a compelling satirical comedy, Vittorio De Sica's Miracolo a Milano addresses postwar Italy's social upheavals and economic woes, even though the novel of his on which Cesare Zavattini based his script was written ten years earlier.
Dennis Grunes
SANDS FILMS
CINEMA CLUB
Miracolo A Milano
Tuesday 9th February 2021 | 8pm | Free
Testing the stream connection will be around 7.45, the presentation will start at 8.00 sharp and the film soon after. Join us, send comments and support us if you can.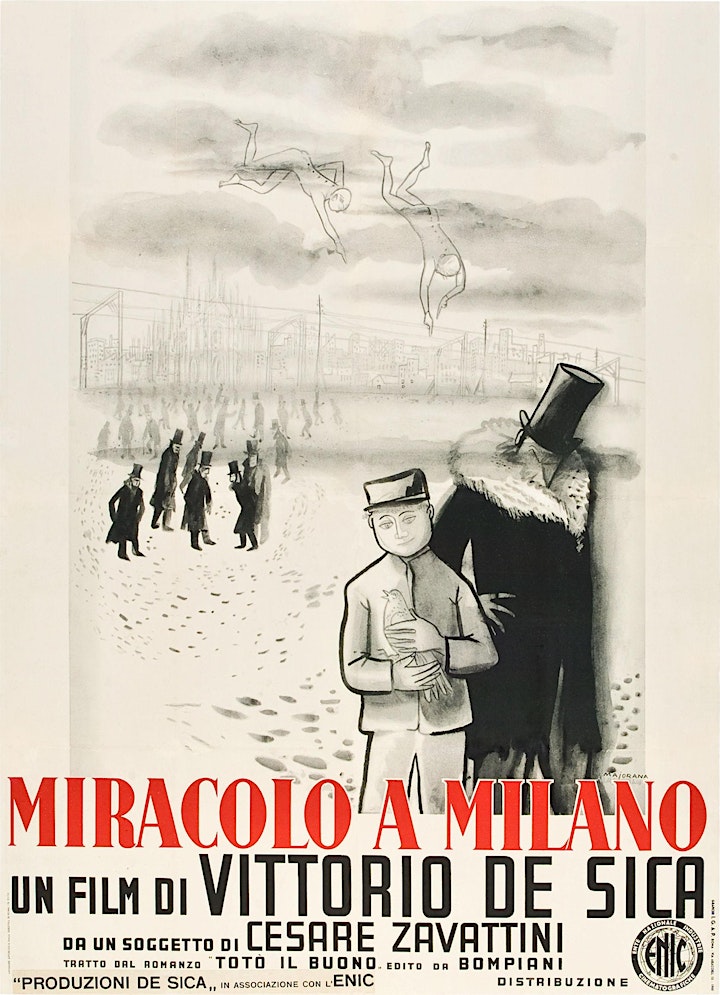 DONATE
You can support Sand Films Studios community activities with your donations. Click here to donate
SHOP
Visit Sands Films online shop to purchase DVDs and other merchandise or donate online. Click here to visit the shop