Sands Films Featured Events -10th to 16th June
Rotherhithe | Events
WISE16 features selected events from Sands Films extensive programme of films, theatre and talks. Though most of them will be free, booking is required and donations welcome. For times and bookings tickets on Eventbrite, click here
---
---
Saturday 15 June| 6pm
ARCC Russian Film Studies | Moscow Elegia| Alexander Sokurov | 1988| Free
Moscow Elegy is a documentary film about the later life and death of Soviet Russian filmmaker Andrei Tarkovsky. The film was originally intended to mark the 50th birthday of Tarkovsky in 1982, which would have been before his death. Controversy with Soviet authorities about the film's style and content led to significant delays in the production.
Booking required. Click here tor reserve your tickets
---
 Russian Film Studies 2019
---
ARCC introduces a series of Russian-speaking films rarely or never seen in the UK. These films will be introduced from a transcultural perspective. We encourage our members and audiences to move away from revivalist narratives of origin, nation, and belonging and to reflect critically on vicissitudes of history and art in Russian-speaking space – both inside and outside Russia. We emphasise interconnectedness and complexity of experiences that shape individual and collective imaginaries and the importance of a continuous scholarly and artistic dialogue.
---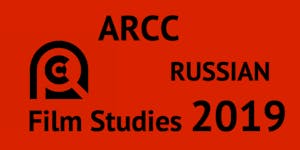 The screening will be preceded by a presentation starting at 6.00 PM and may last up to 45 minutes. Please do not eat in the cinema, please do not use your mobile devises during the talk nor the screening. Upon leaving the cinema, if you have not done so online, please make a donation towards our running costs and support your club.  Thank you!
---
---
About Sands Films
An independent film production facility operating in an 18th century listed building in Rotherhithe since 1975. In addition to the studio facilities and the costume service, the venue is home to the Rotherhithe Picture Research Library; it can also be hire for private or public events
Disclaimer: WISE16 cannot be held responsible for any event changes or cancellation. We strongly recommend to check with the organiser if you have any questions, especially for those events which require paying a fee.
---
Lots of activities for people aged 50 and over in March, April and May
Rotherhithe and Rotherhithe Local History Society Events from September to December 2018
Joygernaut
Thursday 27th February, 8pm
Running time: 70 mins
Tickets: £10 / concessions £8
Ages: 15+