Southbank Centre featured free events, 5 – 11 August 2019
Southbank Centre
These are some of the selected free events taking place at The Southbank Centre. Click on the event title for further information.
Location and times
Buses and underground
Waterloo and Waterloo East stations in the South of the river Thames and Embankment station in the North provide good underground and rail services. The area is served by many bus routes. Click here or the image below for directions.
---
---
---
Various times | 14 Jul 2019 – 26 Aug 2019| Run times may vary | Riverside Terrace, Level 2 | Free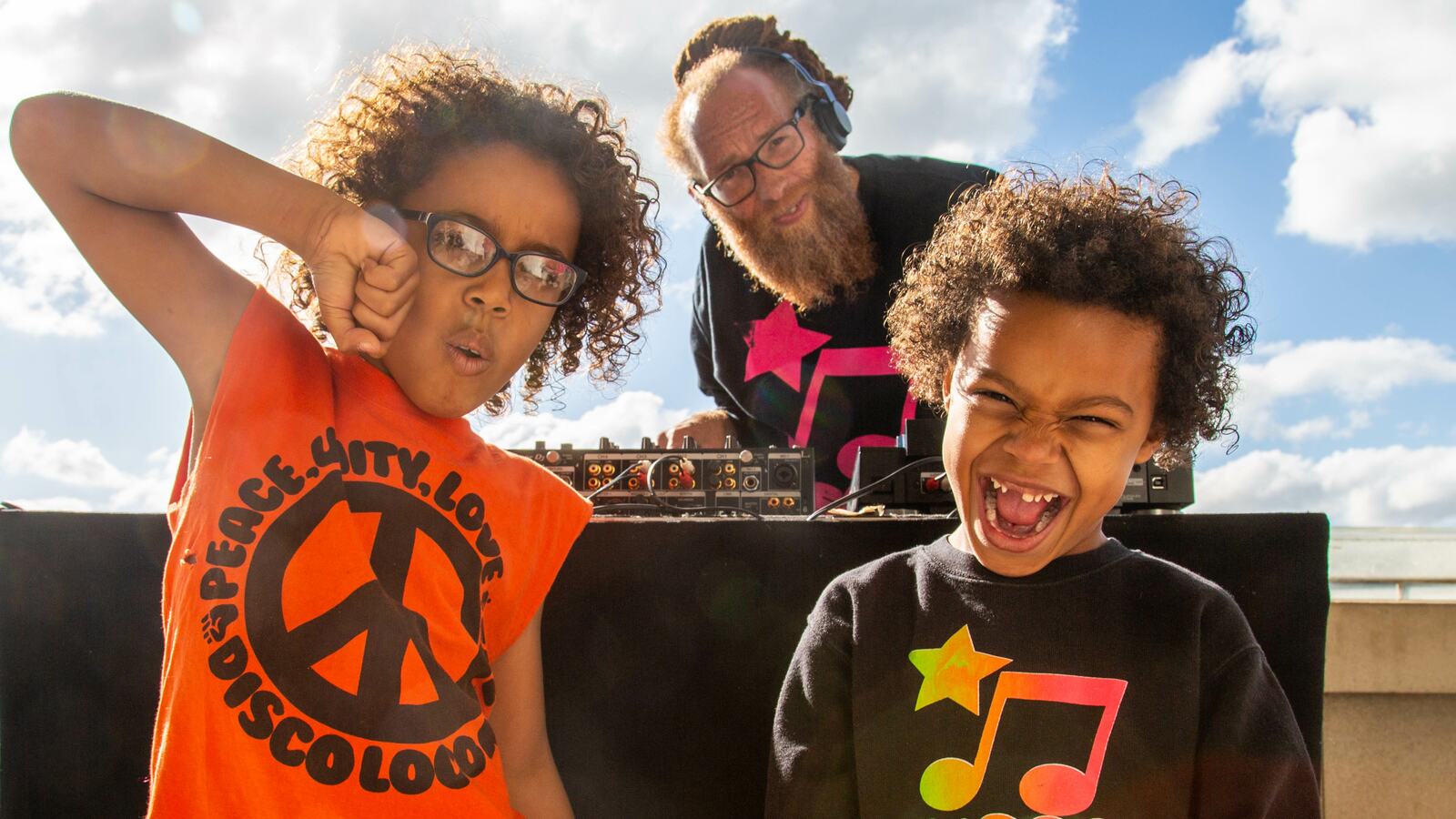 Sunglasses? Check. Disco pants? Check. Time for some alternative family entertainment with Disco Loco.
The wild and wonderful family party welcomes revellers of all ages to an afternoon of DJing and performances.
Boogie to back-to-back tunes from the Disco Loco Allstar DJs and marvel at live music, dance and cabaret, hosted by the genial MC Chu-i.
Disco Loco have been entertaining families across East London since 2006 in a programme of arts, culture and a spirit of togetherness, running inclusive monthly events for families.
Part of Southbank Summer programme
---
---
Wednesday 7 August 2019 | 9pm |Riverside Terrace, Level 2
Just let your soul glo with the royally good romantic comedy starring Eddie Murphy, in an outdoor screening by the Thames.
Akeem Joffer, the crown prince of the fictional African nation of Zamunda, searches America for a woman who'll love him for himself and not his crown.
The movie's soundtrack was produced by Nile Rodgers, musician, sonic trendsetter and curator of this year's Meltdown.
Laugh along to classic comedy lines in our free screening, powered by bike.
Presented by Electric Pedals.
---
---
Friday 9 August| 1pm | Royal Festival Hall, Central Bar Level 2 | Free
Hear the sound of the future at a free lunchtime gig of emerging artists selected by sonic trendsetter and Meltdown curator Nile Rodgers.
Singer-songwriter RAHH's formidable vocal tones mix pop and r&b to create her own unique flavour, putting a contemporary twist on her undeniable soul influences.
---
---
Friday 9 August| 5.30pm | Outdoor spaces Riverside Terrace, Level 2 | Free
Fresh new talent takes over our riverside stage in an afternoon of music and performance from BRIT School students.
In 1979, Nile Rodgers and Bernard Edwards wrote and produced the song 'We Are Family' for Sister Sledge. The single went all the way to number one on the charts.
Fast forward to 2019, and Nile Rodgers is still mentoring the vision, talents and ideas of young people coming through London's renowned BRIT School, pushing the sound of the UK forward.
East London based musician Barney Artist headlines, whose upbeat, soulful blend of UK hip-hop and neo-soul takes influence from artists such as Kendrick Lamar.
After the release of his debut album Home Is Where The Art Is, Barney Artist sold-out a UK tour, supported his friend Tom Misch around Europe and played Glastonbury Festival. Returning with a new five-track EP Bikes Are Bikes, the future looks bright for him and his signature blend of musicality and message.
There are also performances from Leon J Benson, F4ÇADE, Roscoe Roscoe, Stepbrother, Josef Kurtz, Kianja and DJ Sporadic.
---
---
Friday 4 August| 6pm | Queen Elizabeth Hall | Free
The ever-evolving band takes in gypsy jazz, psychedelic cabaret, ballroom waltzes, epic space disco, bossa supernova and uneasy listening.
Formed in New Delhi around 2010 by the crooner Suryakant Sawhney, Peter Cat Recording Co. is a group that's mutated with each album, shedding members and accruing more.
For Peter Cat Recording Co., latest album Bismillah is their philosophy of sound: a collage of ideas rooted both in the past as well as the present.
It is a movement towards everything that will come next, documenting the lives they live, think and dream through music.
Saturday 10 August| 4pm | Outdoor spaces Riverside Terrace, Level 2 | Free
Slide back in time to the swinging seventies for C'est CHIC Vogue Ball, co-curated by UK Prince Bam Bam Mulan 007 of the Kiki House of Mulan.
Generations have danced, vogued and posed to CHIC. Join the London ballroom scene at a Riverside Terrace takeover honouring CHIC's back catalogue of disco glamour classics.
The ballroom scene grew to prominence in 1980s New York, pioneered by the queer Black and Latino community as a space for queer people of colour to congregate, dance and celebrate. London's ballroom scene has continued in this lineage, creating a safe space for new generations to find community and express themselves.
In a ball, competitors face off on the catwalk for ultimate glory. There are different categories, which are based on themes, skills and techniques.
For this year's Meltdown we're taking you all the way back to CHIC's heyday with categories including All-American Runway, Best-Dressed Spectator and a Drag Lip Sync.
---
---
Sunday 11 August 2019 | 12pm |Riverside Terrace, Level 2
Go back to the roots of jazz at an afternoon, open-air bebop renaissance with youth collectives from south London and beyond.
In a free open-air performance, we're taking it back to where it all began for this year's Meltdown curator, Nile Rodgers – jazz.
Disclaimer: WISE16 cannot be held responsible for any event changes or cancellation. We strongly recommend to check with the organiser if you have any questions, especially for those events which require paying a fee.
'Out Of The Blue' Comedy Night in The Blue in Bermondsey
11 April 2019
Bermondsey Social Club
Take part in making and sharing work inspired by Tania Bruguera's Turbine Hall Commission
Saturday 29th February
10am-6pm
Market Place, Bermondsey
London SE16 3UQ