United St Saviour's Mayflower 400 Grants Fund – Round 2
COMMUNITY | MAYFLOWER 400
United St Saviour's Charity has joined forces with British Land and Southwark Council to deliver the Southwark Mayflower 400 Grants Fund. The Fund aims to support local projects that mark and celebrate the 400th anniversary of the Mayflower.
Themes
Projects should respond to one or more of the key themes of the Mayflower story: migration, tolerance, enterprise and community. It should take place in the lead up to the anniversary of the Mayflower sailing and Thanksgiving in November 2020.
---
---
Eligibility
Activities or events must take place in the SE16 area, although some applications that relate to places of Mayflower significance in the wider SE1 area will also be considered. Individuals and for profit businesses are not eligible to apply.
Grants Available
There will be two grant programmes opening three times a year:
Micro-grants for projects, activities and events of up to and including £1,000.
Medium grants for projects, activities and events of over £1,000.
Grants may be used to support one off activities or revenue costs but not capital projects; applications for more than one year's activities will also be considered.
---
---
How to apply
Applications are via United St Saviour's Charity's online grants portal, Flexi Grant
For support and advice in developing your project idea or making a funding application (especially those over a value of £5,000), please contact Matthew Allgood or Sarah Thurman at United St Saviour's Charity on 020 3141 3432 / 020 3141 3431 mallgood@ustsc.org.uk / sthurman@ustsc.org.uk
Support to help you develop your event is available through the London Borough of Southwark. Please see Southwark Council's planning a community event and creative Southwark websites.
Application deadlines
Round 1. January – 1st March 2019. This round is now closed.
Round 2. Opens 1st May 2019 – 30th June 2019. Projects start from 31st July.
Round 3. Opens 1st December 2019 – 31st January 2020. Projects start from 28th February 2020.
Please note that Rounds 2 and 3 have been amended from that shared publicly to date. Organisations with a project, activity or event starting in 2020 are encouraged to apply in 2019.
---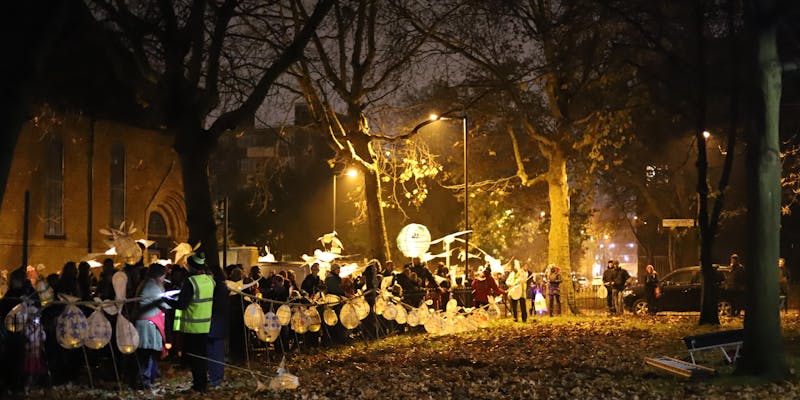 Workshop presentation
A Southwark Mayflower 400 Fund workshop was held on 4th February 2019 at T&T2 Surrey Quays Shopping Centre for around 40 local community groups. Click here for the Powerpoint presentation slides.
---
Disclaimer: WISE16 cannot be held responsible for any event changes or cancellation. We strongly recommend to check with the organiser if you have any questions, especially for those events which require paying a fee.
Tucked away in Bombay street in the heart of Bermondsey down in the blue, Munich 72 Trophics is a proud local company and quality engravers that has been supplying awards
In order to tackle panic buying and help vulnerable and older people, Tesco will be implementing changes across their main shops from Thursday 19th March
Consultation opened 24 Feb 2017
and closes 28 Apr 2017