Reveil – SC8 Off Grid calling for contributions to relay the broadcast
Reveil – SC8 Off Grid on 1-2 May 2021. Reveil is a 24+1 hour radio broadcast following sunrise around the earth on Dawn Chorus Day. The program is constructed from live audio feeds sent in by streamers at daybreak. For this 8th edition, we are calling for out-side streams, soundcamps, and radio stations to relay the broadcast.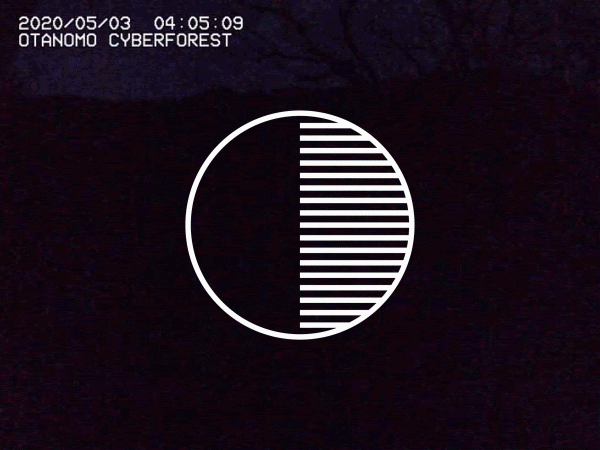 Find more information at soundtent.org To register your interest, please sign up
Reveil SC 8 is a project of the Acoustic Commons network: Full Of Noises, Locus Sonus, CONA, HMU, Cyberforest. In partnership with Wave Farm WGXC (NY), Resonance (London), and participating stations.
SOUNDCAMP 2021
Soundcamp 2021 will head out-side, bringing together events at different scales at points of listening around the earth.
Reveil tracks the sounds of sunrise from 5AM UTC+1 on the first of May, travelling West on live audio feeds from streamers on the Locus Sonus soundmap. It tunes to the sounds of weather, machines, migrating birds, air traffic – creating a collective soundwork lasting one earth day.
Reveil 8 will be mixed live by Soundcamp in London UK (Grant Smith, Hannah Kemp-Welch), Valparaíso, CL (Fernando Godoy, Tsonami) Sunshine Coast, QLD (Leah Barclay, Biosphere Soundscapes) and Crete GR (Maria Papadomanolaki, Soundcamp).
Many of the live streams come from soundcamps – small or larger gatherings set up to supply a feed and as a way to be outdoors on Dawn Chorus Day. Sites for soundcamps have included inner city green spaces, remote cloud forests, swamps and rooftops – anywhere things sound interesting. They have ranged from audiences of hundreds to soundcamps of one or two. You can use a laptop, phone or Raspberry pi to send a live stream at daybreak from your location.
After the hiatus of 2020, SC London will be at Stave Hill, the UK's first urban ecology park, with a programme of Far Away Dance (ATOM), off-grid listening structure (PITCH2 – Public Works), the Acoustic Commons Study Group (WIND STUDY – Ella Finer, Flora Pitrolo), plus a collection of walks, talks, workshops, live and remote performances from parallel events in Ljubljana, Tokyo, Aix-Marseille, Barrow-in-Furness, Sunshine Coast, Black Forest.
To sign up for activities happening at Stave Hill Ecological Park, Rotherhithe, Channelsea Island inter-tidal zone, Hackney Marshes, and on-line, please follow links in the programme.
REVEIL SC 8 is a project of Soundcamp with the Acoustic Commons network: Full Of Noises (Cumbria UK) · Locus Sonus (Aix FR) · Radio CONA (Ljubljana SLO) · HMU (Crete GR) · Cyberforest (Tokyo JP).
In collaboration with Deptford Albany, Stave Hill Ecological Park, Russia Dock Woodland, Voices That Shake!
Broadcasting Partners: Resonance FM/Extra (UK), Wave Farm/WGXC (Acra, NY), Soundart Radio (UK) , NAISA Radio (Canada).
Tune in on Wave Farm (US), Resonance Extra (UK) and participating stations.

Follow the extended radio event on the Reveil Platform from 05:00 London time UTC+1 on 1st May to 06:00 on the 2nd.
Contact@soundtent.org to be in touch
Soundcamp CIC is a not for profit arts organisation. Events as part of SC8 Reveil are free. Please consider if you could support this project by making a donation. Thank you!
@soundtent
#acousticommmons
#Reveil2021
With the support of Southwark Neighbourhoods Fund, Arts Council England and the Creative Europe Programme of the European Union.