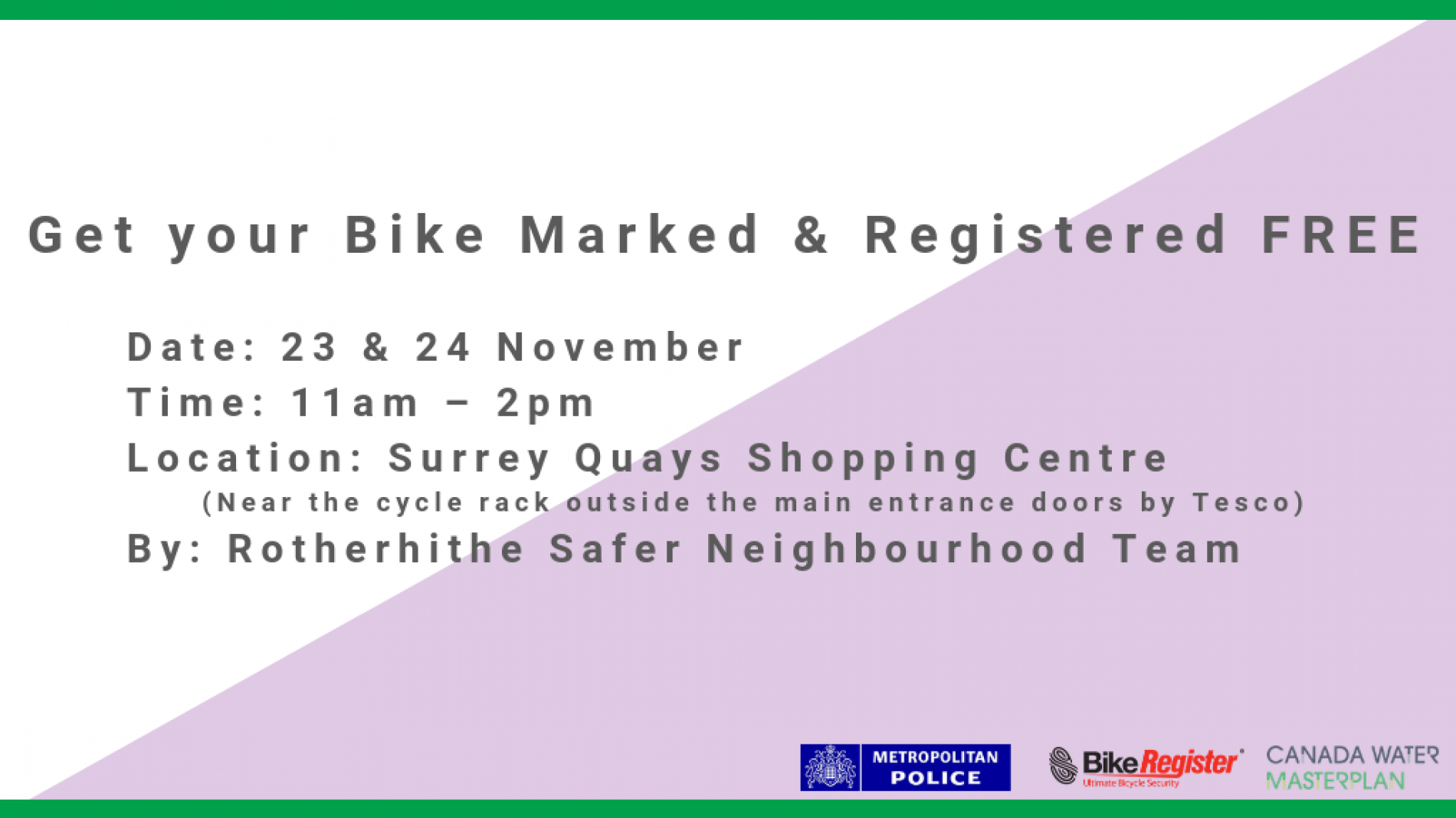 Free Bike-marking event at Surrey Quays
Get your bike marked and registered FREE at Surrey Quays Shopping Centre
Drop in to one of the sessions:
Friday 23 November, 11am – 2pm
Saturday 24 November, 11am – 2pm
Near the cycle rack outside the main entrance doors by Tesco
British Land has recently donated a number of bike-marking kits to the police Rotherhithe Safer Neighbourhood Team and on Friday 23 November and Saturday 24 November will be hosting free bike marking and registration sessions between 11am and 2pm at Surrey Quays Shopping Centre.
Those who take part in the scheme will see their bikes become registered on a secure online database that police officers across the UK have access to. As a result, owners will have an increased chance of being reunited with their bike should it be stolen.
More information on British Land and the Masterplan's work to contribute towards creating a place which is safe and welcoming for all residents of Canada Water both now and in the future can be found here.
Hatch Enterprise Community Projects Hatch Southwark programme supports mission-led ventures via a 6-week LaunchPad to test business ideas and a 12-week Incubator to scale and grow social ventures. You can
The Summer Reading Challenge | Animal Agents
15 July to 3 September 2017
For children aged 4 to 11 years
Southwark libraries
Free
New show home at Quebec Quarter, Canada Water, which will feature winning artwork by a local teenager, created at the recent Box Art exhibition.