Southbank Centre featured free events, 10th -16th June 2019
Southbank Centre
These are some of the selected free events taking place at The Southbank Centre from 10th to 16th June2019. Click on the event title for further information.
---
---
---
Wednesday 12 June 2019 | 6.30pm | Royal Festival Hall, Central Bar, Level 2
In a pop-up performance inspired by colour, shape and texture, participants in Streetwise Opera's workshops respond to Stockhausen's Donnerstag aus Licht.
In May, the opera was performed in the UK for the first time since 1985 at Royal Festival Hall.
Streetwise Opera performers and members of Red Hat Opera workshops explore the themes of Stockhausen's monumental opera and find peace through music and creativity.
This performance is the result of devising, poetry and songwriting workshops facilitated by Streetwise Opera and Red Hat Opera.
Honouring the imagination and irreverence of visionary composer Karlheinz Stockhausen, the performance is a musical journey that aims to push the boundaries of opera.
---
---
Wednesday 12 June 2019 | 7pm | Hayward Gallery | Free for members, but ticketed
Gender, beauty and the body: uncover the themes of our latest Hayward Gallery exhibition, Kiss My Genders, away from the crowds at a Members' Private View.
Spanning the past 50 years, Kiss My Genders brings together over 100 artworks by more than 30 artists from around the world.
The artists explore and engage with gender fluidity, as well as with non-binary, trans and intersex identities, through a wide range of approaches.
Working across photography, painting, sculpture, installation and video, many of the artists open up new possibilities for gender, beauty and representations of the human form.
---
---
Various times | 13 Jun 2019 – 4 Jul 2019 | 7pm | Royal Festival Hall | Blue Room Level 1 | Free, but ticketed
Call out to young artists, allies and thinkers: join us in creating a youth manifesto and an takeover event for Hayward Gallery's Kiss My Genders exhibition.
Work closely with artist Jacob V Joyce to write a manifesto inspired by the exhibition. Discuss what being an artist means now and what manifestos for the future could look like by drawing on the themes of the show, including self-expression, identity and gender representation.
With the support of artists, devise an exciting evening to bring the manifesto to life and share it with others in a Youth Takeover Night of the Kiss My Genders exhibition.
---
---
Thursday 13 June | 6pm | Royal Festival Hall
See live screenings of two silent-era films accompanied by new scores by Czech composer Martin Smolka.
Ahead of the Philharmonia's performance of Gottfried Huppertz's Metropolis at 7.30pm, Music of Today presents two surrealist silent films from the 1920s (read more )
Performers
Players from the Philharmonia
Orchestra Titus Engel conductor
Repertoire
Martin Smolka: En Tractant – music to René Clair's silent film Entr'acte (UK premiere)
Satie: Entr'acte to the ballet Relâche (UK premiere)
Martin Smolka: Hats in the Sky – music to Hans Richter's silent film Ghosts before Breakfast (UK premiere)
---
---
Friday 14 June 2019 | 1pm | Royal Festival Hall, Central Bar, Level 2
Mixing dark folk with lyrics from the shadows, the music ebbs and flows through very murky waters.
TWO are former Holloways frontman turned songwriter/producer Alfie Jackson and writer and performer Gemma Rogers. In December 2018 the pair released debut single 'Angels', which found its way onto the Rough Trade Counter Culture playlist.
The first song they wrote together, 'Broken' is the second single from their hotly anticipated debut EP. The pair met while playing on the same bill and immediately knew they wanted to collaborate. Writing songs remotely (Jackson lives in Austria) they recently racked up more than 20,000 plays in just two weeks on their first collaboration for Rogers' solo project: her single 'Stop', released in June 2018.
#Music
---
---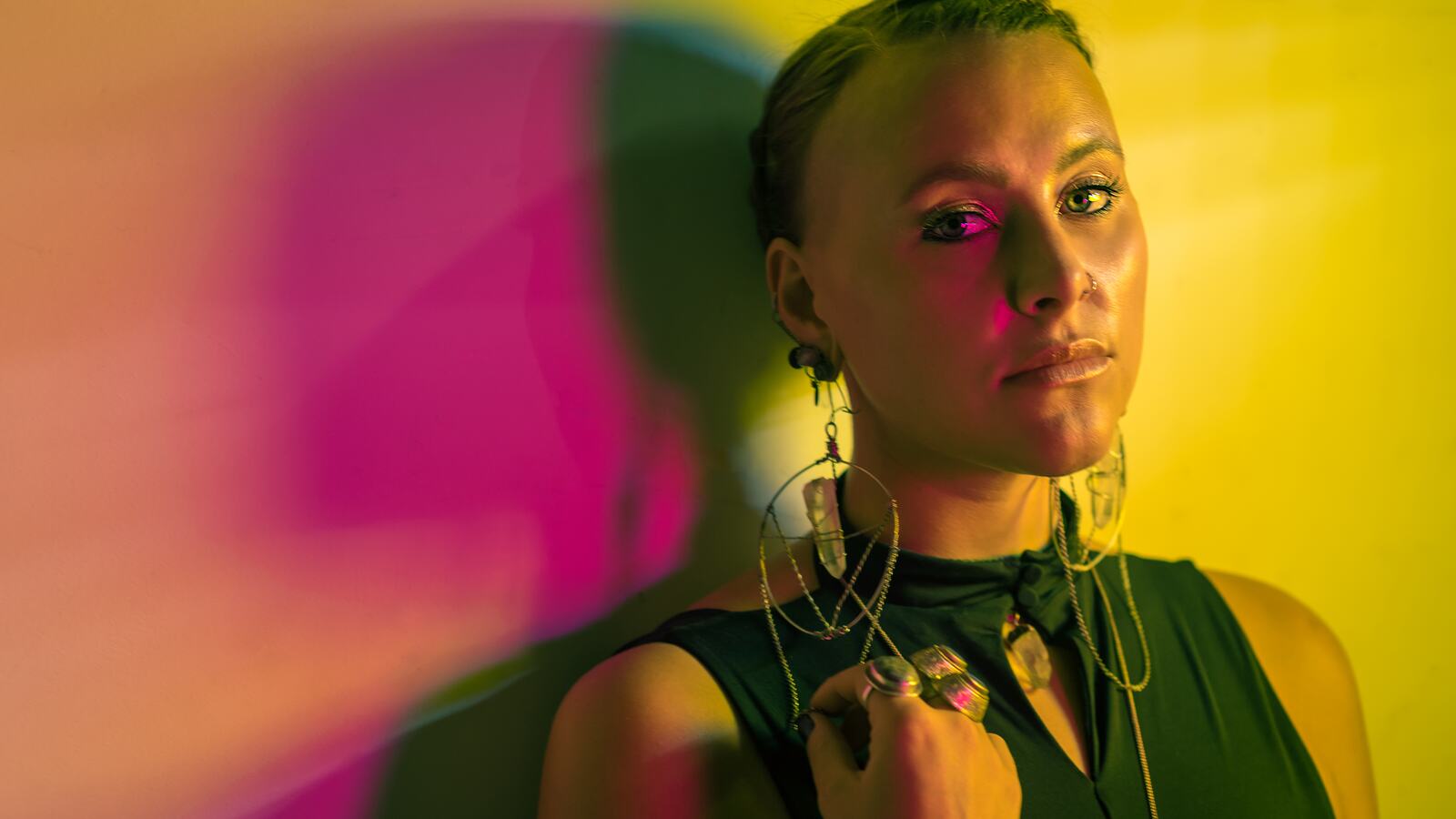 Friday 14 June 2019| 6 pm |Queen Elizabeth Hall Foyer
Dynamic and raw, real and complex – it's the solo project from Allysha Joy, a key member of Melbourne hip-hop collective 30/70.
Singer, pianist, producer and poet Joy is seeking to further challenge her expression beyond the success of the collective, pushing creative boundaries.
Influenced by jazz, soul, hip-hop and R&B, Joy's steady groove, husky vocal tone and unique style of writing emanates her personal truth.
In her own words: 'As a performer I look to people that present their genuine self on stage, reaching for something beyond the present moment, beyond themselves, being a vessel for something greater. I always try to take the audience on a journey.'
---
---
Disclaimer: WISE16 cannot be held responsible for any event changes or cancellation. We strongly recommend to check with the organiser if you have any questions, especially for those events which require paying a fee.
Escape to nature at Little Explorers HQ outside The Range for free family fun at Surrey Quays Shopping Centre and learn about awesome bugs and nature during July and August
Free tennis sessions at the Bermondsey Carnival 2019
Saturday 6 July 2019
Celebrate Bonfire Night with the Southwark Fireworks Night 2019, one of the best free displays in the capital.
5th November. Doors open 5pm. Ticket holders only.